October Membership Meeting
October 15 @ 8:00 am

-

12:00 pm

$10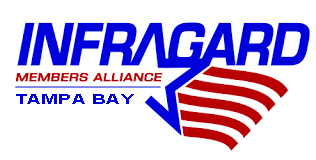 InfraGard Members: $10
Non-Members: $20.00
Breakfast will be provided to attendees.
A BIG THANK YOU TO OUR EXPERT SPEAKERS, SPONSORS AND THE FBI
 Speaker Biographies & Agenda
---
---
Joshua Candamo | Candamo Technology Consulting | President
Presentation: The Secret Behind Building Better and More Secure Software.
Joshua Candamo, Ph.D., is a technology leader in the Tampa Bay area. He is first and foremost an evangelist of people over process and a firm believer that your most valuable intellectual property has nothing to do with patents or technology, but everything to do with your people. He is passionate about team building and creating the right corporate culture to develop amazing software products.
Josh is currently the Head of Development for Ensurem, an insurance technology company in Clearwater, Florida. Josh oversees the development of the next generation of insurance technology and product innovation at Ensurem Solutions, as well as help, create business tools to optimize Ensurem's business and call center operations. Josh joined Ensurem in 2019 after a career in software development that included technology leadership, entrepreneurship, consulting, and both back-end and front-end development. His previous roles include Director of Development at Accusoft, a company that creates document and imaging tools for developers. At Accusoft, Josh worked to maintain and improve the company's SDK products by leveraging machine learning technologies and best practices in software engineering.
Josh was also the President at K9 Bytes Software, a leading provider of technology for the pet care industry. At K9 Bytes, Josh helped the industry modernize intake practices with many technology innovations, such as the first self-serving kiosk for boarding kennel facilities, and the first mobile device application for routine pet care medication and diet servicing.
Presentation: The Secret Behind Building Better and More Secure Software – In less than an hour, we will review the most important software development strategies and tips of the trade that you need to follow to protect your users, products, and ultimately, your company.
---
---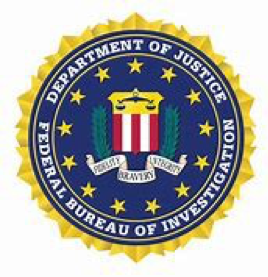 Andrew Sekala | FBI | Supervisory Special Agent & Private Sector Coordinator
Presentation: White Collar Crimes
SSA Sekela graduated from the U.S. Naval Academy and served on the USS Batfish, a nuclear-powered attack submarine. SSA Sekela completed a five-year tour with the Navy and then worked in the private sector for seven years. After joining the FBI, SSA Sekela spent five years at the Washington Field Office (working public corruption and government fraud investigations) and three years assigned to the International Corruption Unit at FBIHQ. SSA Sekela is currently assigned to FBI Tampa, where he supervises a squad of Special Agents, Forensic Accountants, and Intelligence Analysts responsible for investigating white-collar crime (including health care fraud, mortgage fraud, and corporate fraud), government fraud, and public corruption.
Presentation: White-Collar Crimes – The FBI investigates a host of different types of white-collar crimes, including public corruption, money laundering, health care fraud, corporate fraud, investment fraud, wire fraud, bank/mortgage fraud, and wire fraud. This presentation provides an overview of these various fraud schemes. It covers how to detect such schemes (and thus how to prevent you or your company from becoming a victim) and what to do if you become a victim.
---
---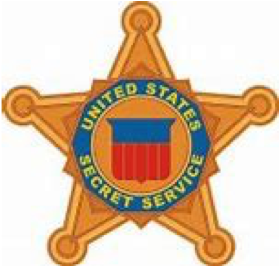 Richard Dean | United States Secret Service | Asst. to Special Agent in Charge
(Tampa Field Office)
Presentation: Protecting You and Your Money
Assistant SAIC, Richard Dean serves as Assistant to the Special Agent in Charge for the U.S. Secret Service's Tampa Field Office. Richard has been with the Secret Service for 20 years and has held positions with the Secret Service's Uniformed Division, Washington Field Office, and Presidential Protective Division. He currently coordinates the Tampa Field Office's cyber and financial crime investigative operations. In 2015, Richard helped create the Tampa Bay Electronic Crimes Task Force which established a strategic alliance of federal, state, and local law enforcement agencies, academia, private sector, and technical experts, to confront and suppress technology-based criminal activity that endangers the integrity of our nation's financial infrastructure.
Presentation: Protecting You and Your Money – Financial crime has no boundaries and the impact of cybercrime on the economy is growing exponentially every year. This presentation will discuss the U.S. Secret Service's role in protecting the nation's financial infrastructure, recent attack trends affecting financial sectors, and the steps you can take to defend you and your business.
---
SPONSORS
---