Membership Meeting & Election Results
September 13, 2018 @ 8:30 am

-

12:30 pm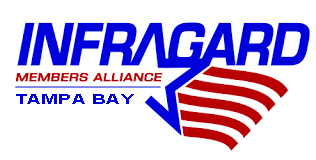 | | |
| --- | --- |
| 8:30 – 9:00 | Coffee and Networking |
| 9:00 – 9:15 | General Announcements |
| 9:15 – 9:45 | Board Election Results and Introductions |
| 9:45 – 10:00 | Break |
| 10:00 – 11:00 | John Jorgensen, CEO of The Sylint Group, Inc. |
| 11:00 – 11:15 | Break |
| 11:15 – 12:15 | M. Lisa Shasteen, Shasteen & Percy, P.A. Tom J. Hofer, GDPR Data Protection Officer, Advisera |
---
John Jorgensen, CEO of The Sylint Group, Inc.
Subject:  Cyber Crime
Nation State and Organized Crime CrossOver and How It Impacts Our Businesses The Sylint Group currently provides litigation support through technical input, investigation, and analysis for all the major Class Action lawsuits to include Facebook, Yahoo, Equifax, Experian, Excellus, Allscripts, Kempton, UCLA, Office of Personnel Management, Wendy's and several others.  Sylint is also one of eleven Payment Card Industry Forensic Investigators and one of seventeen company's accredited by NSA to perform Cyber Security Incidence Response.  As such Sylint has developed some unique perspectives on Cyber Security, the Threat and Vulnerability Exploitation.  John will discuss case studies, the reality of Cyber Security in today's environment, and what the future holds.
Lisa Shasteen, Shasteen & Percy, P.A., and
Tom J. Hofer,GDPR Data Protection Officer, Advisera
Subject: GDPR Tidal Wave Trend? 
Europe's new General Data Protection Regulation (GDPR) went into effect on May 25, 2018.  Many prepared for it, most feared it, some ignored it, and few understand it.  Did you know the GDPR has been adopted by non-European countries also?  Do you know what it protects? With potential fines of up to the greater of 4% of global revenue or 20 million Euros, it pays to understand a few fundamentals you can apply in your business.  This goal of this session is to put the GDPR in context and present a few of the hottest topics under the regulation.  We will wrap up with lessons learned in a recent GDPR breach reporting event and a look forward to the year 2020 when the new analogous California Consumer Privacy Act of 2018 will go into effect.  Will GDPR jump the pond?
Speaker Bios: