Membership Meeting
February 19 @ 8:00 am

-

12:00 pm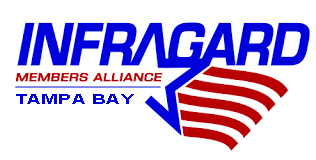 8:15AM – REGISTRATION
Please note:  Attendees will be asked to present an InfraGard Membership Card or government-issued photo ID to verify InfraGard membership.
8:50AM  – WELCOME & RECOGNITION OF OUR SPONSORS
9AM – 12 Ways to Hack MFA – Roger Grimes – Data Driven Defense Evangelist – Know B4
Everyone knows that multi-factor authentication (MFA) is more secure than a simple login name and password, but too many people think that MFA is a perfect, un-hackable solution. It isn't! I can send you a regular phish email and completely take control of your account even if you use a super-duper MFA token or smartphone app. Attend this webinar and learn the 12+ ways hackers can and do get around your favorite MFA solution. The webinar will include a (pre-filmed) hacking demo by KnowBe4's Chief Hacking Officer, Kevin Mitnick, and real-life successful examples of every attack type. It will end by telling you how to better defend your MFA solution so that you get maximum benefit and security.
10AM – High Impact Teams…U.S. Navy SEALs and YOU! – Peter (Pete) Berardi, Ph.D. – CEO – SOF One
Successful organizations create high impact teams by creating an organizational culture that is high in trust, cohesion, and creativity.  Stakeholders rely on organizations like these to accomplish the most sensitive and important missions and nowhere is this more evident than in the U.S. Navy SEAL Teams.  Dr. Pete Berardi discusses how the Navy SEALs create such teams and how you can build and apply these attributes to your organization to achieve even greater levels of effectiveness.
11AM – Resilience:  Mandatory for Biospheric Preservation and Global Survival – Clifford (Cliff) Bragdon, Ph.D., FASA – Founder & President – Global Center for Preparedness and Resilience
Keeping people and goods in motion through a safe, secure, efficient and sustainable habitat-infrastructure is paramount to economic global order. Presently there are four societal conditions that are challenging the fundamental well-being in our 21st century. If this problem is not addressed in a total holistic and integrated manner through a resilience process, our subsequent cultural survival will be challenged.
The four global threats that need immediate attention collectively include: (1) Natural Disasters, (2) Human Disasters (accidental and intentional), (3) Climate Change, and (4) Transportation Gridlock. The global cost from these threats is now estimated to be from 7% to 15% of the total world's Gross Domestic Product (GDP)!